Professional Mold Testing, Home Inspections & Environmental Testing
The Certified Home Inspection, Environmental and Mold Testing Professionals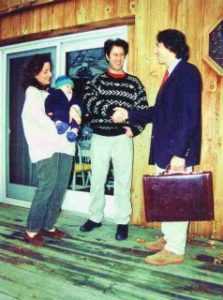 For home and building inspections, engineering reports, mold testing, air testing, Mold removal clean-up protocols and environmental testing of other hazardous materials, we are an experienced, full-service, one-stop business that is the most trusted name in the Tri-State Area.
Professional Home & Building Inspections with Same Day Written Report
Roof inspection, retaining wall inspection, structural inspection, inspection of cracks, unlevel floors, heating systems, air-conditioning, plumbing, electrical, grounds, gutters, drainage, water infiltration, basement flooding, rot, and termite damage.
Mold Testing, Indoor Air Quality, Mold Cleaning Protocols, Mold Removal Plans
Mold inspections, mold evaluations, mold detection, mildew testing, air quality testing, formaldehyde testing, VOC testing, allergen testing, odor detection, consultation and protocols for mold removal, toxic mold, mold abatement, mold cleaning, mold remediation, black mold problems, mildew cleaning, mildew removal, water damage, flooding, flood cleanup, waterproofing.
Environmental Hazardous Material Inspections & Testing
Radon testing, water quality testing, well evaluation, septic system testing, EMF testing, phase one environmental inspections, bacteria testing.
Friendly Local Mold Testing and Inspection Service Throughout the NY, NJ, CT Tri-State Area, including Westchester, Putnam, Rockland, Dutchess, Orange, Fairfield, Bergen Counties and New York City.
Certified Home & Building Inspections, Mold Testing, Mold Removal Plans, Indoor Air Quality, serving the Greater New York, New Jersey, Connecticut Metro Area.