Prices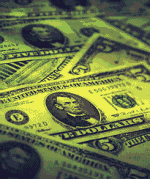 Our Home and Commercial Building Inspections, Mold Inspections, Mold Testing & Other Environmental Testing Services are Reasonably Priced.
Certified Inspections performs its home inspection, commercial inspection, mold testing, consultation on mold removal and mold cleaning, lead paint testing, asbestos testing, air testing, water testing and all other services in the most honest, thorough manner with no compromises, and at a fair price, so you get it done right the first time, and never have to call anyone else a year later after you thought you had "saved" money with a bargain-basement company.
With Certified Inspections, you will not get a quick one or two hour walk through home inspection by some guy who seems to know less than you. You will get a detailed, comprehensive, understandable report that is well worth your money. All inspections are performed with no "eye on the clock" and you will get the same attention that we would give to a family member. After all, a house is the biggest investment you're ever likely to make, so it doesn't pay to save a few bucks on an inspection that may not give you the whole picture and end up costing you a fortune after you move in.
Normally, we do all the environmental tests at the same time as the inspection. This saves you time as well as money because it costs more to come back later to do the tests separately. It also gives you peace of mind knowing that the water is safe to drink and that there is no mold in the air.
When you phone us, we will give you a detailed summary of how we perform the inspection and what the charges may be. There will be no "hidden costs" for additional services that you weren't previously aware of. The same thing applies for environmental testing. We will quote you our price for the base fee and the sample. The number of samples can only be determined at the site by visual identification, as the work is "site-specific."
Most other firms don't also combine complete home and building inspections with full environmental hazard testing as we do, and fail to mention on the phone the things they don't do, thus the lower cost you thought you were getting turns out to actually cost more. Also, since we also test for mold and other hazards which most inspectors ignore or don't do, you save money on not having to call in an additional environmental firm. We frequently get environmental testing jobs for houses that were already just inspected by others. It ends up costing the unfortunate client more money than if they had simply called us in to do the entire job in the first place.
Pre-Purchase Home & Building Inspections
Apartments & condos, interior only: $350 - $550 depending on size and location
Small to medium size houses & townhouses: Beginning at $550 depending on size and location. please call for a quote
Multi-family homes: Call for quote
Larger homes and commercial buildings: call for quote
Houses outside of the Westchester/Putnam area: call for quote
Mold Testing Assessments & Environmental Testing
Base Fee – For Mold Assessments, Environmental Inspections and Testing, the Base Fee includes travel, visual inspection, report including a mold remediation protocol (if necessary), corrective measures to prevent a future problem, and ongoing phone consultation. If no samples are taken, the entire base fee that was quoted on the phone is due at the time of visual inspection. Fees generally begin at $385 and go up for jobs that are anticipated to be larger or farther away. The base fee quoted on the phone by our representative, which is based upon the client's description, is the fee that is due in full when the inspector arrives, as are all fees for samples that are collected.
The base fee is waived only if the samples are taken during a pre-purchase home or building inspection. If the inspector has to return at a later date to collect samples, then the base fee will apply in addition to the home inspection fee.
Radon test: $135 for set-up, shipping & analysis. Additional charge to pick-up if necessary; radon in water – call for price
Mold: $129 per sample
Asbestos: $75 per sample – friable (soft); $150 per sample – non-friable (hard)
Septic: $85
Water Quality: $235 package for 8 item profile; separately - $65 per sample, except lead which is $95 per sample; volatile organics (gasoline, oil) – call for price
EMF: $85
Formaldehyde: Call for price
Additional Airborne Irritants: VOC's (Volatile Organics), allergens, latex, carbon, misc. chemicals: call for prices
Home Inspection reports are given immediately - "on the spot." Environmental samples take between 48 hours and one week depending on the substance that was tested. Quicker times are available at a greater expense. For purchasers, your attorney can write them into the contract as a contingency and you can immediately proceed with the purchase, yet have a way out if the tests come back positive.