Mold
Our Specialty is Mold Testing & Consultation on Mold Removal, Mold Cleaning, Mold Remediation & Mold Abatement
What is Mold?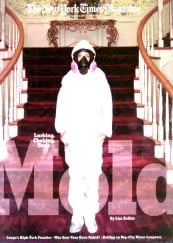 Molds are simple, microscopic fungus organisms found indoors and outdoors. They feed on any porous material such as wood, sheetrock, tile, concrete, carpet and paper. The spores are lighter than air, so they fly around and take root in moist areas where they eat and breed. They are only dangerous when found in large concentrations inside your home or workplace.
What does it look like?
Mold can be black, grey, white, green, reddish, brown, and may not even be visible as it can lurk behind walls, ceilings, and flooring. Not all mold-like substances are actually mold. Yeast, dirt, pollen and other things can look similar. It should be tested to be safe and know for certain. Most importantly, a perfectly clean looking room could have dangerous, invisible mold in the air that you breathe.
Where is it usually found?
The most common locations for mold infestation are basements, bathrooms and attics, but sometimes it is found in kitchens, laundry rooms, garages, on walls where a window was left open, closets, and other places.
What health risks are involved?
There are three basic categories of mold: allergenic, which affects those with allergies, pathogenic, which affects those with compromised immune systems, children, the elderly, and mycotoxic, which affects most everyone. The symptoms can include respiratory disease such as asthma, bleeding nose and lungs, rashes, memory loss, cancer and other afflictions.
What should you do to protect your family?
A full house mold inspection is recommended on a yearly basis, as well as when having a pre-purchase home inspection performed. A mold inspector will visually examine the house and if necessary, collect swab and air samples for analysis by a laboratory. If dangerous mold is found, he will recommend where to look to find qualified abatement (remediation) contractors. A company should not do both testing and abatement – it is a conflict of interest. After the treatment, the house should have a clearance test done to be sure all the mold was successfully abated. If you do not take action, the situation can worsen and you may have to pay large sums of money to repeat the whole process.
What is involved in abatement and stopping mold from returning?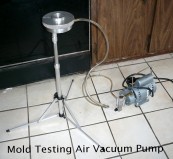 Abatement can be done in a variety of ways, but most involve HEPA vacuuming, cleaning with chemicals, painting with mold-inhibiting paint, and can also include removing wall coverings and other belongings that have mold on them. In severe cases, renovation and even demolition is required. Sometimes dry ice or ultra-violet rays are used. It is important to consult a professional if mold is found, and to not use bleach to clean it yourself. To stop mold from returning, the house needs to be made completely waterproof with proper ventilation throughout and use a dehumidifier in the summer, keeping the humidity level below 50%.
What mold service does Certified Inspections, Inc. provide?
We will inspect the entire house or building, discuss the type and number of samples needed to collect the necessary data, perform the sampling and submit them to an independent laboratory. When the results return – normally 3 days, we will generate a report for you that will explain:
1) What was found – what type of mold and what health symptoms it could cause;
2) How did it get there? What the cause was;
3) How to get rid of it – a detailed abatement protocol, or blueprint for cleanup will be provided;
4) Corrective measures will be specified in order to keep the mold from returning in the future;
5) Assisstance locating a qualified abatement company;
6) Clearance testing to make sure the clean-up was successful;
7) Ongoing consultation – unless we have to visit the job site, we offer unlimited phone consultation for future questions concerning the cleanup, corrective measures, or any other concerns.

Home Page | Services Provided | Prices | Areas Served | Qualifications | Client Portfolio | Mold Faq's | Links | Contact Us